In Memory
Carmen Anita Lee Burks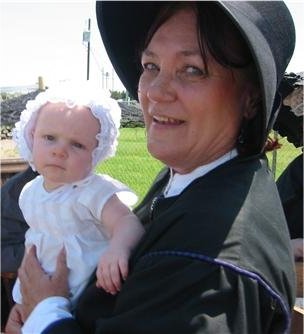 Carmen Anita Lee Burks, 62, of Reno died Wednesday, Sept. 28, 2005, at Paris Regional Medical Center.
She was born June 29, 1943, at Saint Joseph Hospital in Paris to Dennis and Margie Bankhead Lee. She attended school at East Paris Elementary, Paris High School, Paris Junior College, North Texas State University and East Texas State University. She was a certified medical laboratory technician and was employed in the St. Joseph laboratory, and later at the Pavilion laboratory at McCuistion Hospital. She married Joe Bob Burks, a widower with three little girls, at Holy Cross Church on June 7, 1969. They had no children of their own, but she reared those girls as her very own. She and Joe Bob later started Burks Golf Cart Service, and she gave up her laboratory career to help manage the business. As a youngster growing up in Holy Cross Church, she was an active member of Saint Mark's Fellowship, the youth group at the church. In her late teens, she served as a counselor at Camp Crucis in Granbury, a camp operated by the Episcopal Diocese of Dallas. She was a member of Joseph Ligon Chapter of the National Society of the Daughters of the American Revolution. She was formerly a member of Ladies Golf Association of Paris Golf and Country Club. She was very active in Lamar County Genealogical Society, serving as program chairman at the time of her death. She also was very active in the 9th Texas Artillery, a local Civil War reenactment group that travels widely to keep alive the history of that era. She was an active fan of her grandchildren's sports activities from golf to baseball and basketball.
She was preceded in death by her mother, Margie Bankhead Lee.
She is survived by her husband; daughters, Linda Sharp and her husband, Dale, of Paris, Marsha Tyson and her husband, Randall, of Detroit and Anita Daniel and husband, J.D., of Atlas.
She is also survived by grandchildren, Joel and Cheryl Wofford of Paris, Misty Henderson and husband, Tracy, of Detroit, Kasey Raulston and husband, Brandon, of Spring Hill, Keeth Tyson of Detroit, Amanda Burks of Reno, and Steven and Hunter Daniel of Atlas; great-grandchildren, Tyler, Keith, Allyson and Logan Henderson of Detroit, Madisyn Raulston of Spring Hill, Alexis and Natalie Anderson and Mason Cowdrey of Reno.
Also, her father, Dennis R. Lee of Paris; her brother, Johnny Lee and wife, Linda; niece, Meredith Lee; and nephew Jeffrey Lee, all of Long Grove, Ill. She was a proud and attentive Godmother to Meredith and Jeffrey.
If desired, memorial contributions may be made to either Lamar County Genealogy Society at 1135 Bonham St. in Paris or Church of the Holy Cross at 322 Church St. in Paris or to the charity of choice.

*****
Published in The Paris News, September 30, 2005