This is a record of all the cemeteries (not burials).
This is a record of burials, cemetery by cemetery.
This is a record of burials for one cemetery.
Information contained in these records are for the private use of individual researchers. Commercial reproduction of these records in any form is forbidden without the expressed written consent of Ron Brothers and Betsy Mills. Individual information may be quoted in its entirety only if the proper source citation is given, e.g.,
Betsy Mills & Ron Brothers, The Death and Cemetery Records of Lamar County, Texas, On-Line Edition (Paris, TX: ReBroMa Press, 2008.)

These records are both death and cemetery records. To be in this database one may:

Die in Lamar County and be buried elsewhere
Be buried in Lamar County
Have a tombstone in place in the county



Some females are entered separately by maiden and married names. ( ) around a name indicates a married name of the female, NOT the maiden name.

A blank space in the "Date of Death" means the person has a tombstone and is not deceased or no death date was present.

"See Notes" means they died in Lamar County but were buried elsewhere.

If you have additions, corrections or would like a biography included in a record please use the add/change link after you locate the person. We

strongly believe in citing sources

, therefore your U.S. mailing address must be sent before any changes can be made to records because YOU are the source.

Please do not email a query about one person. What you see is all that we have. Please be patient, I'm doing the best I can.
Use of the database implies your agreement to the above.
---
IF YOU HAVE TIES TO LAMAR COUNTY
YOU OWE IT TO YOURSELF
AND YOUR ANCESTORS
TO BECOME A MEMBER OF
THE LAMAR COUNTY
GENEALOGICAL SOCIETY
---
Many thanks to all those who have helped make this database the best in the world!
---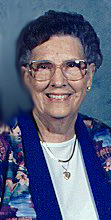 In Memory of the late Elizabeth House
for her love, kindness,
understanding, patience, unfaltering support
and her many years of dedication and service to this project.
© Ron Brothers and Betsy Mills, All Rights Reserved, 1999 - .
You are visitor 187989 to this page.

We have 115507 records in our database.
**