Hauser Photos - Lamar County, Texas
Mike P. West would like help identifying the following photographs that belonged to his grandmother, Ola K. Harvey Hauser. She and his grandfather, Thomas J. Hauser, lived in Lamar County from 1905 to 1916.


The first photo is of an individual lady who was photographed at the Pratt Studio. I know that such existed in Paris, Texas.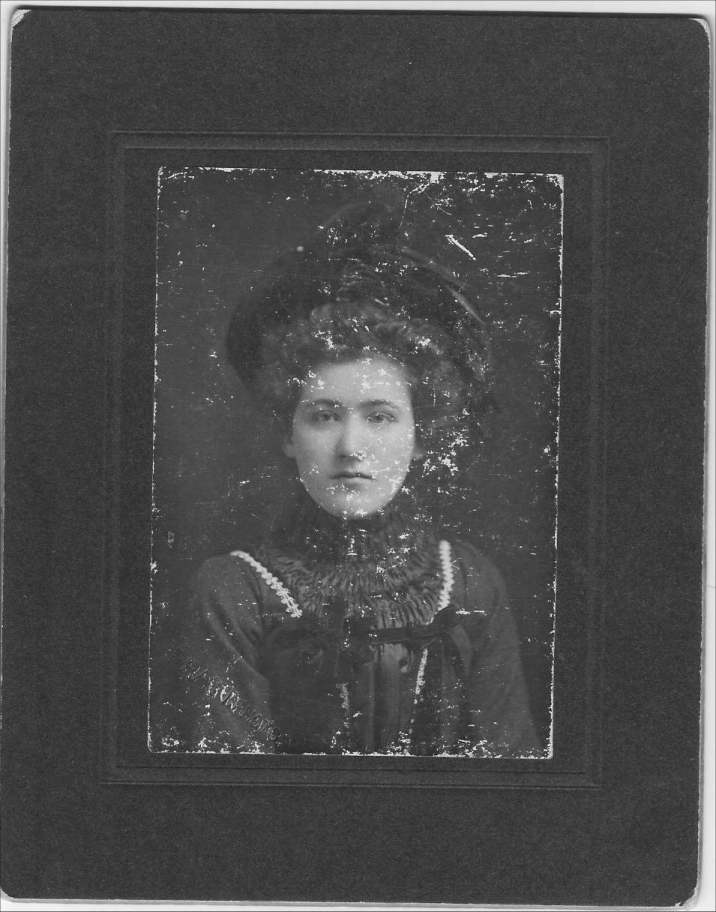 The "4 young girls" appears to be a carte de visite. I must assume it too was taken in Paris but there are no markings on the picture.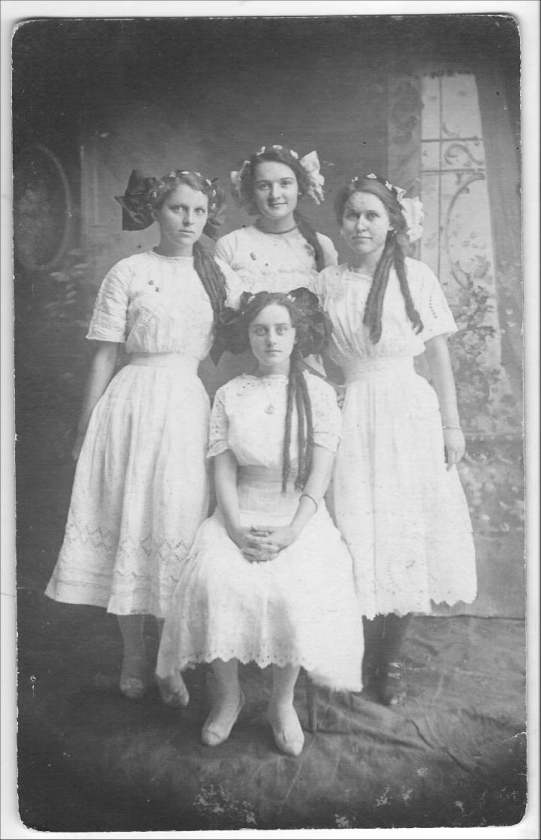 The next photograph is of a baby and the other of 3 children. No idea who they are. No marks at all.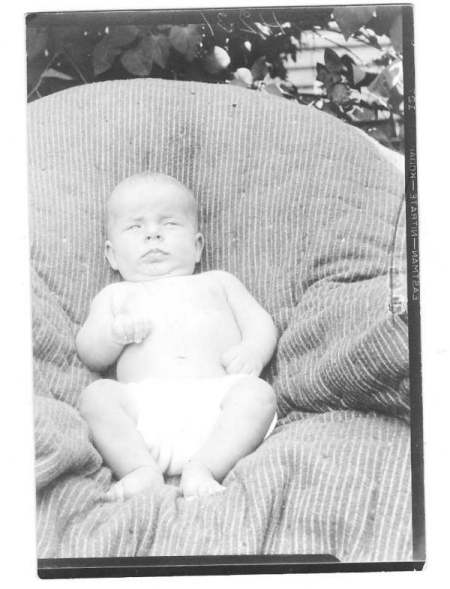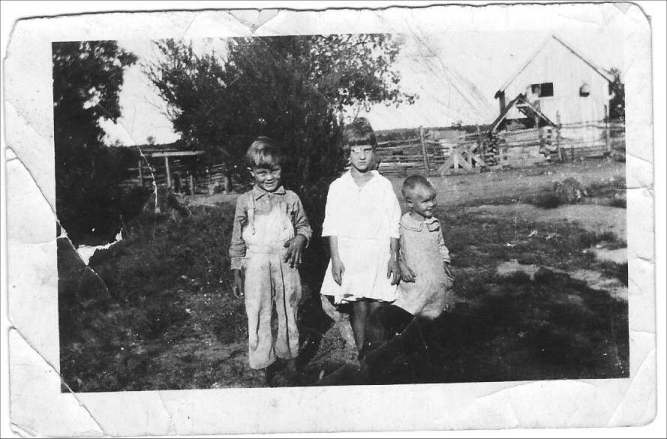 This is another picture from Lamar County. I know 2 of the people in the picture but the others are not known by me. The picture would have been taken near Direct in northwest Lamar County about 1912-13. The house in the background is idenitified as the "Titus" place.
The little girl on the right is Imogene Hauser and the baby being held by an older girl is Wilma L. Hauser. They were my aunts. Imogene died in 1916 and is buried in Pyle Cemetery and Wilma died in 1934 and is buried in Lone Grove, Carter County, Oklahoma.
The other children are unknown to me. I hope we can identify the rest of the children. There is a chance that the girl to the left of Imogene is a Brown. I base that guess on another picture that I have which shows 2 little girls, one of whom is Imogene and the other is referred to as a "Brown" and she resembles the girl in the "Titus" picture.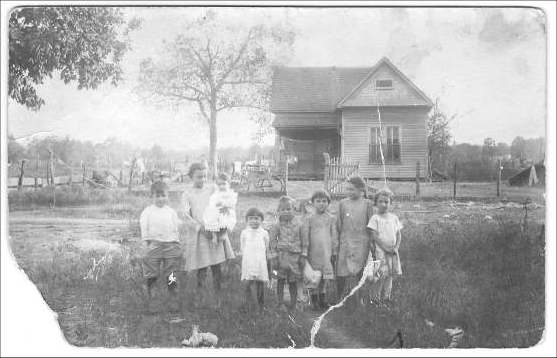 This picture would have been taken between 1912-15. The little girl on the right with the pen mark toward her was Imogene Hauser who was born in 1906 and died in 1915. The adult lady standing in front of the doors to the school is Bertha Harvey. Bertha was Imogene's aunt. Bertha died in Fort Worth, Texas in 1915. These are the only 2 people I know in the photo. If someone can identify the others, it would be very great.