Photo of Ice Delivery Service in Paris, TX
Submitted by Erin Milam Moore : I have a photograph of an ice delivery service that were taken in Paris, Texas in the early 1900's. I know that one person in the photos is my g-g-uncle, but don't know the others. The second boy on the left is probably Pleas Anderson Milam who was born in 1893. Thank you for any help you can give.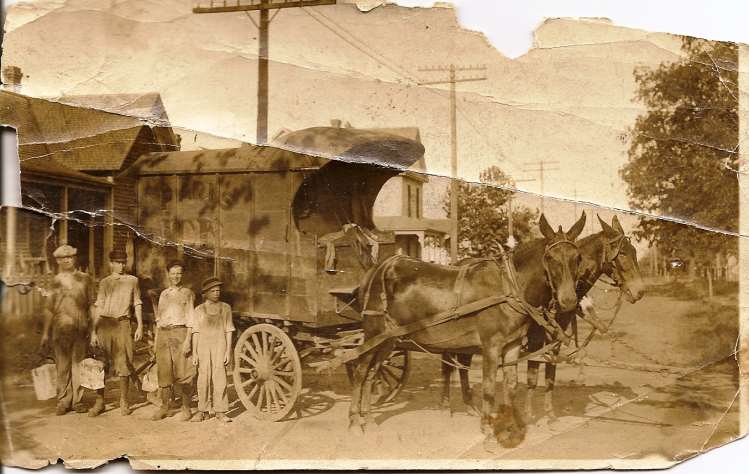 ---
Return to the Lamar County, TX Main page

Copyright © 1996 — — The Lamar County TX Website Team
All Rights Reserved. Limited use rights may be granted by written or electronic permission.
This website adheres to the NGS "Standards for Sharing Information with Others" regarding copyright, attribution, privacy, and the sharing of sensitive information.