In Memory
of
Roberta Jean Woods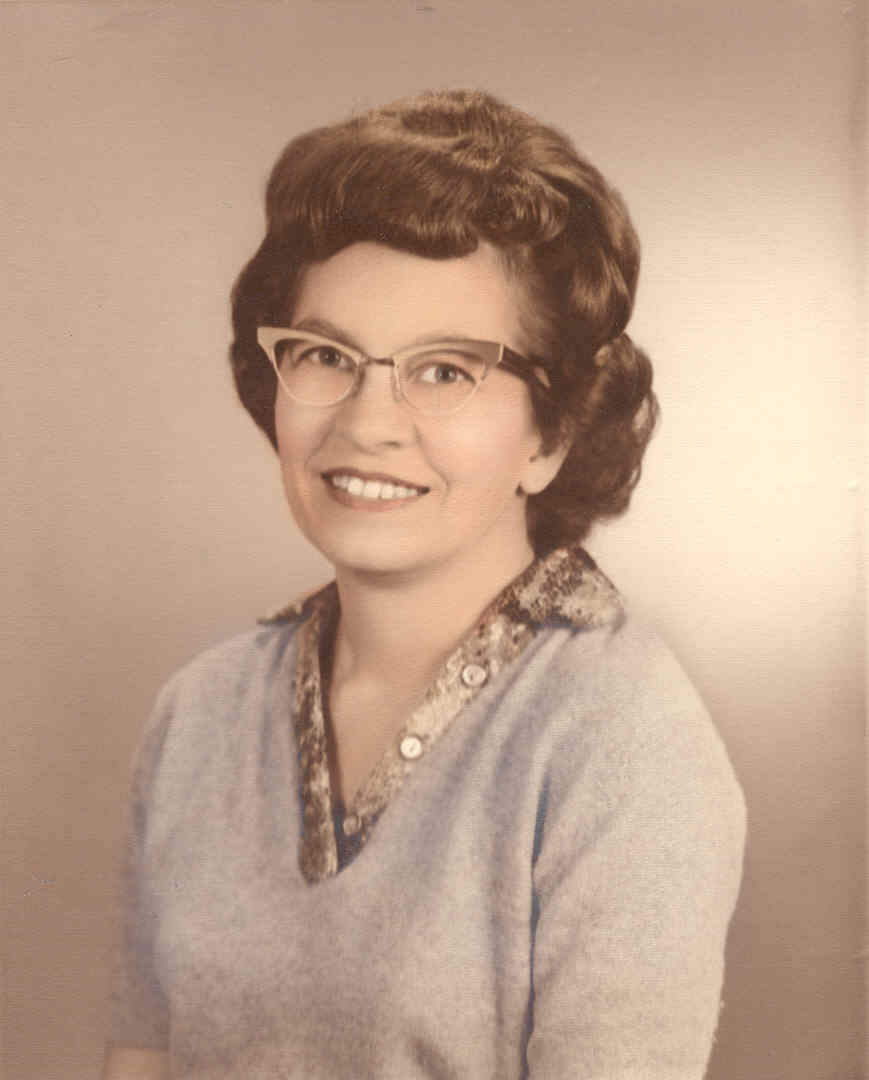 ROBERTA JEAN WOODS, 82, of Chicota, died at 5:20 AM, Saturday, March 17, 2012 at Paris Regional Medical Center-South. Cremation arrangements are under the direction of Fry & Gibbs Funeral Home. A private family memorial service is scheduled for a later date.
Roberta Woods was born October 21, 1929 n Little Rock, Arkansas to Elmer and Gladys Gibbs Satterley. She married Jesse Lee Woods January 26, 1947 in Little Rock. He died August 7, 1997. She earned her bachelor's degree in Business Accounting from San Jose State University and worked as a bookkeeper and accountant owning her own tax service. She had a passion for studying genealogy and helped many people across the country find information about their ancestry. Mrs. Woods worked tirelessly to restore the records of many rural cemeteries in Lamar County and enjoyed painting in her spare time.
Mrs. Woods is survived by two children, Deanna Woods of Paris and Robert Woods and wife, Mary Sue of Chicota; four grandchildren, Don Aaron Woods, Lisa Michelle Woods Underwood, Richard Woods, and Daniel Woods; six great-grandchildren, Candace Gutierrez, Dustin Woods, Stormy Woods, Grace Woods, Katelyn Woods, and Justin Underwood. She was preceded in death by her parents and one son, Don Arthur Woods.